About Sun Tours
Sun Tours will soon be starting the 31st operating season as a Blackfeet Interpretive Tour Company and Authorized Concessioner of Glacier National Park.
Below are some brief historical facts regarding the inception and early days of Sun Tours.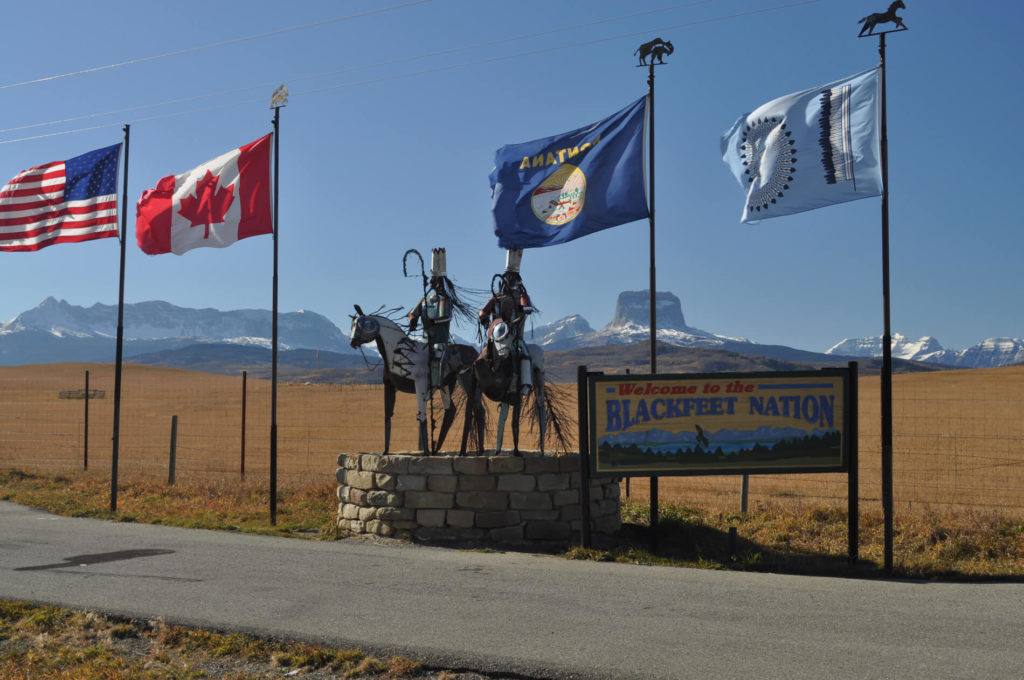 Ed approached the National Park Service to explore the inclusion of Native Blackfeet history and cultural aspects to our original ancestral territory, which is now known as Glacier National Park. At that time, the Parks existing interpretation of Blackfeet culture and connection was vacant and minimal. As a lifetime resident of the Blackfeet Reservation, Ed envisioned Blackfeet Guides possessing extensive knowledge and all-encompassing history and experience of the landscape of Glacier National Park's inhabited areas: Park history, animal species, common plants and roots used for nutrition and medicine; and the spiritual and philosophical perspectives/stories of the Blackfeet people.
As a Blackfeet Tribal Board Member, Ed has served on the Blackfeet Tribe's Fish, Wildlife and Parks Department and is a current member of the East Glacier and Blackfeet Country Chamber of Commerce.
Throughout his professional career and personal work, he has traveled extensively throughout Montana and the Northwest United States networking with many Tribes and organizations, by sharing his Tourism Business experience and passion.
A good story on Ed DesRosier, we refer you to the book "Indian Country – God's Country", Philip Burnham, Island Press. There is a great article entitled "David and Goliath".